Dialogue might be the best part of writing. It's where the characters really shine for the reader. Learn all the basics, plus how to be sure a character has a unique voice. Writing crisp dialogue influences and interacts with other aspects of the story – character development, show vs. tell, point of view, plotting – all of it, and makes the reader fall in love with your characters. It's an essential part of storytelling that, once learned, helps you to reach the ultimate goal – when a reader tells you, "I couldn't put it down."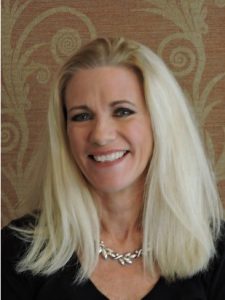 A fourteen-year MWA member, Victoria Landis has written a monthly humor column for over a decade.  She's served as the Co-Chair of the SleuthFest Writers' Conference for four years and has conducted numerous workshops at the Authors' Academy and writer's conferences. She has two novels out:  Blinke It Away – a suspense set on Oahu, and Alias: Mitzi & Mack – a humorous crime novel set in South Florida.  A Little Bit Sideways – her compilation of humorous essays – released in August.  An artist, writer, and editor, she does everything from basic editing to book doctoring, to the graphic art work for covers, ads, and the web.
A Little Bit Sideways' is a collection of humorous essays. From human nature, crazy foods, weird history, romance, and so much more, this book is full of entertaining facts you didn't know you wanted, delivered in fun.
This event is part of the Writing Workshops series.